Why Continue to Suffer?
Work with me to see the source of your problems clearly, enabling you to deal with them at the root, and to build a better, more fulfilling and enjoyable life.
Psychotherapy & Counselling
Psychotherapy and Counselling are tasks in which you and I work together to discover the hidden roots of your problems. What is brought to light and examined will begin to lose its power over you. You will know that psychotherapy or counselling is working, when you feel the freedom to choose new goals and ways of living without unnecessary suffering.
Choosing a psychotherapist or counsellor you feel able to trust may seem difficult. You may find it helpful to make a shortlist of possible counsellors and psychotherapists, who are within travelling distance. You could then approach each one and allow one to emerge as the optimum choice for you.
Don't let the apparent difficulty of choosing a psychotherapist or counsellor prevent you from dealing with your problems. It would be a pity to continue suffering, when there are so many therapists in Surrey who could help.
I offer an initial single session at a low fee to allow you to discover whether we can work together before committing to therapy.
Can Surrey Counselling help with depression?
Providing you work at the problem with me, understanding that depression can only be lifted by taking responsibility for it, you will conquer it. Our first task together is to see how it arose. Our second task is to see why it persists. The third task must be mostly yours but with encouragement from me: to actively counter depression. More on Depression
Can Surrey Counselling help with anxiety?
If you have a sense of being overwhelmed by current or anticipated disaster, we have to work together to identify what is real and what is false. The false perceptions of danger are conjured by a feeling of powerlessness, and this must be exposed as unreal. For the sufferer, however, this feels all too real. A breakthrough is possible if the sufferer has enough courage to work in partnership with the psychotherapist. More on Anxiety, Worry and Bullying
Is there a difference between psychotherapy and counselling?
Psychotherapy entails a radical character adjustment, changing deep-seated and mostly unconscious attitudes which lead the person into unnecessary conflict with the world. Counselling is relatively simple work, suggestive of a change in tactics in dealing with the world. In practice these overlap. It is only on completion of our work together that we could look back and say, that was counselling or that was psychotherapy. Even the seemingly less ambitious work of counselling leading to modest changes can eventually have far-reaching and liberating effects. The matter is further complicated by a certain amount of snobbery among therapists and others, who tend to look down on mere counselling.
Is the Adlerian approach better than other forms of Psychotherapy and Counselling in Surrey?
My work is based on the theory and practice of Alfred Adler (1870 – 1937), Rudolf Allers, Erwin Wexberg, Arthur Kronfeld and other pioneers of Individual Psychology such as the Adlerian Group Psychotherapists Asja L Kadis and Manford Sonstegard.
The Adlerian approach (Individual Psychology), which has matured and developed for a century, offers the power to change your life for the better. The key to this power is Adler's insistence on placing the person at the centre of the undertaking and dealing with him or her as a comrade in a common enterprise. This enterprise is nothing less than the search for truth. It is not a mere technique which I apply to you. This is a practical philosophical approach which is as radical today as it was at its inception over 100 years ago.
I cannot observe therapists of other orientations at work, so I cannot know that they are less effective. In fact many of my contacts with experienced therapists of other orientations have impressed me with their wisdom and compassion. No matter what the orientation of the therapist, as long as they are not bound too much by technique and modality, good counselling and psychotherapy transcend mere technique.
Is there a Guarantee that Adlerian Psychotherapy and Counselling will work?
This therapy is a form of self-examination and reflection, aided by a therapist. I do not do the work alone, we work together. I can guarantee that I will do my best in my share of that process. Providing you bring enough energy and courage and apply it to the task, not shrinking back from the possibility of what you may discover, the benefits of the process are great and permanent. You will feel your own power to solve life problems.
How much do Psychotherapy and Counselling cost?
The full charge for a 50-minute session is £50. I offer an initial single session for a reduced fee of £30. I also offer Psychotherapy and Counselling in certain circumstances at that same reduced fee.
Can I see you about relationships and marriage?
I can work with you on marriage and relationship conflicts and difficulties, seeing just one or both partners. When Relationships Break Down.
Can't I do this work on my own?
Yes, I believe that it is possible to work on yourself psychotherapeutically. I believe we all need to be doing this as a matter of course, in the spirit of Socrates' dictum a life unexamined is not worth living. However, it is extremely difficult to do this unaided. We are, as it were, standing in our own shadow. There is a tendency either to flatter oneself or to dwell on dark matter and descend into self-pity. On this page are listed some books that may prove useful if you wish to work on your own. See Helpful Books by Adlerian Psychotherapists.
I am afraid of what I may discover, if I start psychotherapy or counselling.
There is a common misconception that within the unconscious lurk unspeakable monsters. In the experience of Individual Psychology what we are most likely to find is error rather than horror. What is there is unspeakable largely because it has not yet been spoken of or examined. Unexamined, it continues to exert great destructive power over our lives.
Is it all in my mind?
Many of us are aware that problems of the body can have some or all of their origins in the mind. We are generally less aware that there are also mental difficulties that have physical causes. Mood-altering substances, such as drugs and alcohol may be causing some of our difficulties. Hormonal disfunction, organ damage, infections, cerebral tumours, multiple sclerosis, thyroid disorders, hypoadrenism, poor nutrition, vitamin B deficiency and many other conditions can produce mood changes, depression, personality changes, paranoia and psychotic episodes. It is a wise step to consult your GP when you are considering psychotherapy.
As a man I consider it shameful to admit weakness. If I have problems, I ought to be able to just buck up and get on with it.
Well, I'm a man too, and I believe that not owning up to a feeling of weakness could be a terrible mistake. All of us need the help of others from time to time, and there should be no shame attached to that. It is not unmanly at all to see a problem and resolve to tackle it. In fact it is a fundamental strength of our human nature, male and female: we turn problems into solutions. Complex problems are seldom solved without the help of others.
Where is your Surrey Counselling and Psychotherapy practice?
In a purpose-built garden room in Great Bookham near Leatherhead offering a calm and discrete setting well suited to this kind of work. I offer sessions Monday to Thursday, daytime and evening.
What area of Surrey do you cover?
That, of course, depends on transport. Great Bookham is within Mole Valley, Surrey, and in easy reach of Effingham, Fetcham, Little Bookham, Stoke d'Abernon, Cobham, Hersham, Brooklands, Byfleet, Esher, Oxshott, Leatherhead, Ashtead, Epsom, Mickleham, Box Hill, Dorking, Betchworth, Buckland, Reigate, Redhill, Horley, Westcott, Shere, Albury, Merrow, Guildford, Godalming, Burpham, East & West Clandon, East & West Horsley, Ockham, Ripley, Woking and Send. Great Bookham is on the A246 close to Leatherhead and Junction 9 of the M25. Great Bookham is also within a short distance of the A3, the A24 and the A25. The A24 also allows easy access from the Horsham area of West Sussex. On-street parking is free.
Great Bookham is in postcode KT23 which is accessible by car from the following postcodes: KT9, KT10, KT11, KT12, KT13, KT14, KT15, KT17, KT18, KT19, KT21, KT22, KT24, GU1, GU4, GU5, GU22, GU23, RH2, RH3, RH5, RH12.
Great Bookham can be reached by bus: from Dorking by 765; from Guildford and Merrow by 478 and 479; from Epsom, Ashtead and Leatherhead by 479; from Cobham by 408. From Woking take the 463 to Clandon Crossroads, then take the 478 or 479 to Great Bookham.
The nearest railway station is Bookham, 15 to 20 minutes walk from Surrey Counselling & Psychotherapy.
What if I have other questions?
Please contact me, if you have questions or concerns, which I have not dealt with. Some of your concerns may be dealt with in other pages. See the menu at the top of this page.
What are your qualifications?
I trained for 4 years at Bucks Adlerian Training in Aylesbury and earned the Adlerian Society's Diploma in Individual Psychology DipIIP. I am experienced in working with individuals couples and groups. For over 19 years I have worked with people struggling with drug and alcohol addictions. Before training I worked in production, sales and marketing in printing, librarianship, publishing and engineering.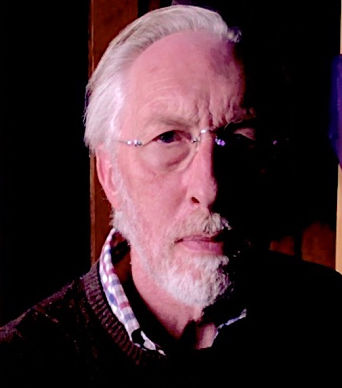 Harry Dowling
Adlerian Psychotherapist
Adlerian: What does that mean?
The movement that broke away from Freudian Psychoanalysis and formed around Alfred Adler in Vienna took the title of Individual Psychology. Instead of seeing the person as the product of drives or instincts, or as being constituted from distinct and warring elements (id, ego etcetera), the Adlerian sees the personality as a self-creating unity, taking a view of the world and striving for a position within that view. The personality can reinterpret itself and the world and thereby forge itself anew. This essentially optimistic and positive view of human nature and human potential is a fundamental distinguishing feature of the Adlerian approach.
Our human tragedy is that we establish our view of ourselves and our world during childhood when everything is seen and felt keenly but before we have the maturity to interpret correctly. Too easily we have learnt from the errors of our perception or the suggestions of our human environment that we are inferior, unlovable, flawed and unacceptable, unwanted, in some way not full members of life. Sometimes perhaps through the ineptness of our families and teachers or through their neglect or abuse. These deeply negative feelings would be unbearable and have to be pushed away from awareness. At a time of crisis we may feel the full force of their presence.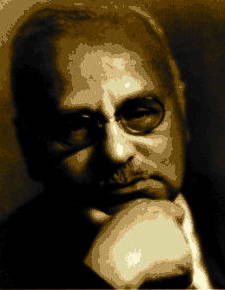 Alfred Adler was the first major figure to break away from the circle of Sigmund Freud over 100 years ago. He founded a school of psychotherapy Individual Psychology radically different, both in its view of human nature and in its therapeutic practice.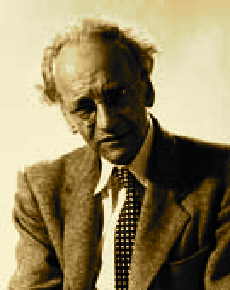 Rudolf Allers (1883 – 1963), doctor, psychiatrist and Catholic philosopher, was a major figure in the movement of Individual Psychology and a seminal influence on the young Viktor Frankl, founder of Logotherapy.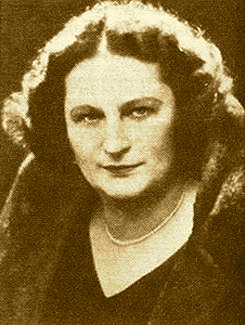 Sofie Lazarsfeld was a pioneer of Individual Psychology specialising in the problems of women, marriage and childhood.
Helpful books by Adlerians
Alfred Adler
What life could mean to you
Erik Blumenthal
Peace with your partner
The way to inner freedom
To understand and be understood
Believing in yourself
Patrick Estrade
You are what you remember
Fritz Kunkel
Sofie Lazarsfeld
Woman's Experience of the Male
W Beran Wolfe
How to be Happy Though Human
Paul R Rasmussen
Dr Bob Johnson
Emotional Health: What emotions are, and how they cause social and mental diseases
Rudolf Allers
Ichiro Kishimi & Fumitake Koga
The Courage to be Disliked: How to free yourself, change your life and achieve real happiness
Links to Adlerian therapists
Jill Reynolds, Adlerian Psychotherapist & Supervisor in Buckingham, Bucks Click to EMAIL

Links to other therapists
Help for Children and Families
For more information on the Adlerian approach to Psychotherapy and Counselling
The Adlerian Society ASIIP