Do You Have a Drug or Alcohol Problem?
One clear indication of an addiction problem is that the big life-questions, work, love and friendship, are not being dealt with. But even before getting that serious, drug and alcohol problems impair one's ability to live life to the full, quite apart from their effects on the body. Let's take it that, if you have clicked through to this page you have admitted to yourself that you have a problem to solve.
Is Self-Help Possible for an Addiction Problem?
Yes, it is possible to solve this entirely on your own, and many have done so. But some will definitely need all the help they can get.
In the case of alcohol and drug addiction you may need the help of Alcoholics Anonymous, Narcotics Anonymous or the local state-funded, free services such as Respond in Leatherhead, Acorn in Guildford or Windmill in Chertsey. Even with the help of others the main work has to be done by you. On your own you could take the immediate step of charting your daily drinking and planning for a steady reduction to zero, setting a date to accomplish this. A gradual reduction is advisable because a sudden cessation of alcohol intake from a high level brings a risk of acute medical problems. You ought to consult your GP when contemplating stopping either drug or alcohol use.
The problem of addiction is that it is always connected with deeper underlying problems. It is as if the drugs or alcohol were being taken as a medicine to help cope with these problems. As the medicine is being taken away the underlying problems emerge at full strength. Both problems have to be tackled in parallel.
What Can Surrey Counselling and Psychotherapy Offer?
Clearly, first it must be said that I cannot offer detox facilities. For these you would have to refer yourself to your GP or a body such as Respond. I confine myself largely to working with you on the underlying problems. However, I can offer support and encouragement to you, if you undertake to gradually stop drug and alcohol use. My main task is to help you solve the problem of problems: what you were hoping to cope with by reaching for the bottle, the syringe, the tablets and the paraphernalia of addiction.
You will find more about the help that I offer and how to contact me on my home page Surrey Counselling & Psychotherapy
SOURCES OF HELP IN SURREY
ACORN Community Drug & Alcohol Team
Taylor Building
Farnham Road Hospital
Farnham Road
Guildford GU2 7LX
tel 01483 450 256
counselling in Guildford, Waverley, Surrey Heath (Ash, Ash Vale, Mychett)

RESPOND Community Drug & Alcohol Team
23 High Street
Leatherhead
KT22 8AB
tel 01372 379 739
counselling in Elmbridge, Epsom, Ewell, Mole Valley (Dorking, Ashtead, Leatherhead, Fetcham, Great Bookham), Reigate, Banstead, Tandridge

WINDMILL Community Drug & Alcohol Team
Abraham Cowley Unit
StPeters Hospital
Chertsey KT16 0AE
tel 01932 723 309
counselling in Runnymede, Spelthorne, Woking, Surrey Heath (Camberley, Frimley)

Other great sources of encouragement are Alcoholics Anonymous and Narcotics Anonymous, offering the fellowship of people who from their own experience know what you may be going through.
You will find more about the help that I offer and how to contact me on my home page Surrey Counselling & Psychotherapy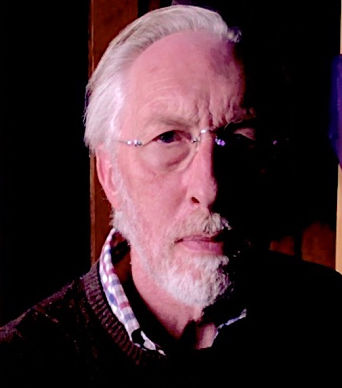 Harry Dowling
Adlerian Psychotherapist